The UK's No.1 competition, prize & free* stuff site
Join MyOffers to receive offers and promotions and for your chance to win 100s of great competitions. It's quick, simple and FREE!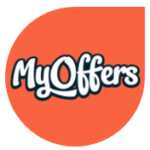 Enter free UK competitions online at MyOffers and win prizes. 100's of competitions to choose from you could win a car, holiday, shopping spree and more!

Product Testing – Testers Keepers

Test and keep the Fitbit Alta HR / Win a brand new iPhone XS Max 64GB / Test and keep the new Dyson Cyclone V10 Total Clean

 See more Product Testing opportunities like these shown here:
*It's free to join MyOffers, and it's free to enter MyOffers' own competitions and prize draws. Some third party promotions may feature premium rate entry.