The future is cryptocurrency and now you can receive a flat rate of 25% of the value of your purchase back in CCRB when you shop from thousands of affiliate retailers. Find out more! Click On The Image below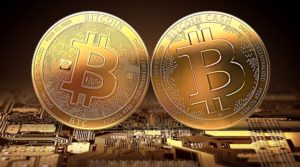 Cryptoback
What is Cryptoback?
Cryptoback is
CCRB
's innovative and forward-thinking alternative to traditional cashback and loyalty schemes, whereby users are rewarded in cryptocurrency rather than cashback. This has many advantages for users, as it allows them quick, easy and risk-free access into the booming cryptocurrency market without any technical knowledge or upfront investment required, and they also have the option of spending any
CCRB
they acquire for a significantly higher rate due to our High Internal Value, so there are additional benefits related to Cryptoback when compared to traditional cashback and loyalty programs.
How is CCRB different from other cryptocurrencies?
The main thing that makes CCRB different from other cryptocurrencies is it's usability – you can spend or save through our internal shopping platform across more than 35,000 outlets in more than 200 countries. In addition, you can also mine for more CCRB on the internal platform when you shop for products and services, which is very different to how most other cryptocurrencies are mined.
Our unique CCRB High Internal Value©protects consumers and retailers against market fluctuations. The products and service in the ecosystem are powered by third-party retailers
Consumers can earn and spend through CCRB connected savings accounts and international debit card
Spend, save and mine CCRB at over 35,000 outlets across millions of products, in over 135 countries. The offers and retailers are subject to changes from time to time. The unique CCRB demand and supply model is driven by consumers, traders and retailers all within our live ecosystem which is powered by CCRB High Internal Value©
Who funds the High Internal Value?
Retailers do. They use our CCRB High Internal Value in much the same way as they would use traditional cashback and loyalty programs, in that it allows them to tap into a new customer base by targeting consumers who have an interest in using cryptocurrency to pay for products, goods and services. The retailers get rewarded in increased sales by offering innovative payment methods that save consumers money by allowing them to purchase products cheaper, and also by gaining greater loyalty from consumers.
How can I pay for my CCRB?
For CCRB payments through Coinpayments we accept Bitcoin, Bitcoin Cash, Ethereum or Litecoin. We also now accept BBX payments so if your a business who are already seeing the benefits of BBX then now you can convert the BBX
currency
into CCRB. This gives business massive benefits if they either wish to invest or spend using the
Crypto
Currency
.
See here for more details on BBXUK
   What is Bitcoin?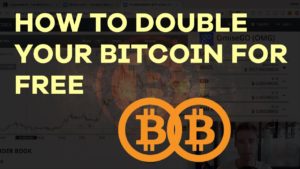 Bitcoin, the cryptocurrency everyone is talking about, has seen spectacular price rises in recent months, with huge numbers of people keen to make a quick buck off the back of its soaring value. Google queries for "buy bitcoin" surged passed "buy gold" when the currency's price shot from less than $1,000 (£742) at the start of 2017 to almost $20,000 in December. But like shares prices go up & down but are not regulated and is dependent on supply & demand.