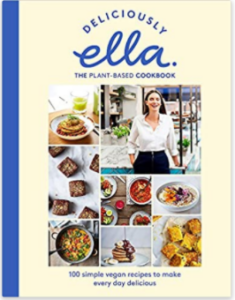 Deliciously Ella The Plant-Based Cookbook: The fastest selling vegan cookbook of all time 
Hardcover – 23 Aug. 2018
Ella Mills, founder of Deliciously Ella, is an award-winning cookery author and entrepreneur, and a champion of plant-based living. She started off with her popular blog, deliciouslyella.com, which has had over 110 million hits in the last three years.

What Mummy Makes: Cook just once for you and your baby 
Hardcover – 23 July 2020
Rebecca Wilson is a mum, recipe developer, trained peer-to-peer breastfeeding volunteer supporter and creator of the popular Instagram channel @WhatMummyMakes. Sharing her easy, quick, fresh family meal ideas, suitable for babies reaching the weaning milestone, Rebecca wants to show parents and carers that introducing solid foods can be fun, exciting, easy and most importantly… delicious!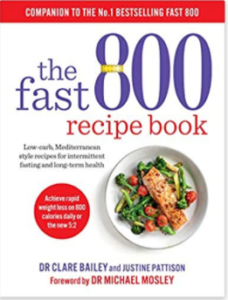 The Fast 800 Recipe Book: Low-carb, Mediterranean style recipes for intermittent fasting and long-term health 
Paperback – 13 Jun. 2019
Dr Clare Bailey, GP, and acclaimed food writer Justine Pattison have created meals which are tasty and easy to make, from breakfasts and brunches, soups and shakes to more substantial suppers and even occasional indulgent treats. All the recipes are based on the low-carb Mediterranean style of eating now proven to revolutionise your health.
Whether you are embarking on an intensive weight-loss programme to prevent or reverse Type 2 diabetes, or simply want to bring down your blood pressure and cholesterol and improve your mood and general health, The Fast 800 Recipe Book will inspire you to change the way you eat for ever.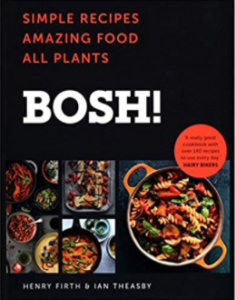 BOSH!: Simple recipes. Unbelievable results. All plants. The highest-selling vegan cookery book ever 
Hardcover – 19 April 2018
Henry Firth and Ian Theasby, creators of the world's biggest and fastest-growing plant-based platform, BOSH!, are the new faces of the food revolution.
Their online channels have over 2.3 million fans and constantly inspire people to cook ultra-tasty & super simple recipes at home. Always ensuring they stick to fresh, supermarket-friendly ingredients, BOSH! truly is "plant-based food for everyone".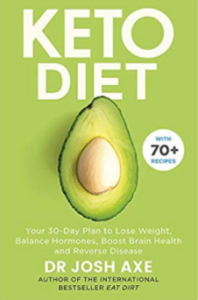 Keto Diet: Your 30-Day Plan to Lose Weight, Balance Hormones, Boost Brain Health, and Reverse Disease 
Paperback – 28 Feb. 2019
In KETO DIET, bestselling author Dr. Josh Axe sets the record straight, offering thorough, step-by-step guidance to achieving lifelong health. Unlike other books on the subject, KETO DIET identifies and details five different ketogenic protocols, and explains why picking the right one for your body and lifestyle is fundamental to your success.
Complete with shopping lists, delicious recipes, complimentary exercise routines, and accessible explanations of the science, KETO DIET will give readers all the tools they need to say goodbye to stubborn fat and chronic disease once and for all.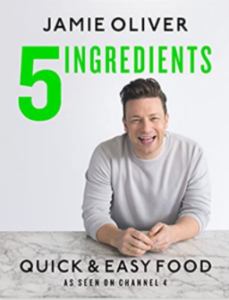 5 Ingredients – Quick & Easy Food 
Hardcover – 24 Aug. 2017
Jamie Oliver is a global phenomenon in food and campaigning. During a 20-year television and publishing career he has inspired millions of people to enjoy cooking from scratch and eating fresh, delicious food. Through his organization, Jamie is leading the charge on a global food revolution, aiming to reduce childhood obesity and improve everyone's health and happiness through food.
INCLUDES ALL THE RECIPES AND MORE FROM JAMIE'S CHANNEL 4 SERIES QUICK & EASY FOOD
With just FIVE ingredients that have maximum flavour and minimum fuss, you'll be cooking exciting food that's ready in less than 30 minutes . . .