DISCOVER KENYA SAFARIS
House in the Wild is a private family – owned boutique lodge, in a unique location perched on the banks of the Mara River, tucked away on Naretoi, a 1000-acre private estate within the Enonkishu Conservancy on the edge of the Maasai Mara. On what was once an intensive farm, Naretoi is the first project of its kind where the land on the edge of the Mara has changed from farming back to nature.

The House in the Wild is a private 12-14 bed lodge, and consists of a main lounge and dining area, a swimming pool with a thatch gazebo and bar and four cottages. The mess area and four cottages offer the warmth and rustic charm of a family lodge, with all the home comforts you could ask for. Guests can get away from the beaten track and experience the ultimate exclusive and private safari alongside a meaningful life changing journey.
"What a hidden gem this is! Perfect for kids! An incredible spot on the Mara River to enjoy with the family.  Great guide, great food, amazing wildlife – we'll definitely be back"
Audrey Sellers, UK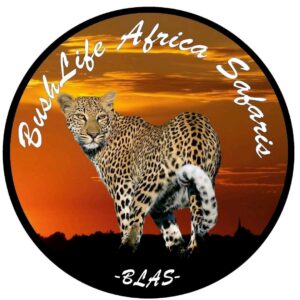 BLAS are fully inclusive ethical safari tour operating company that prides itself in giving travellers clear-cut information on sustainable safari travel to Africa.
When you book with BushLife Africa Safaris (BLAS) for an Authentic African safari experiences, you will get tailored purpose driven tours for travellers who want to experience the authentic side of Africa. With Travel itineraries that contribute positively to local communities and the natural environment, and at the same time offer the best travel experience for the traveller.
BLAS works together with local safari operators/initiatives that share these same values and donates 20% of the net profit to the 'Save The African Wildlife' Campaign to help the wildlife and the African village people who support putting together the local safaris for our tourists, to enjoy the best possible holiday. Discover African Safaris offers only BLAS experiences.